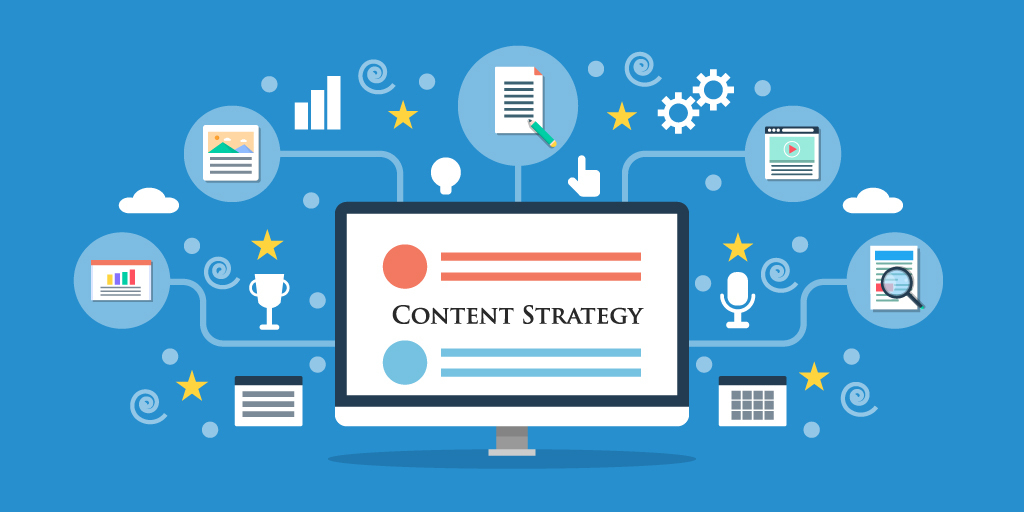 Do you ever look at the Google search results and wonder why *that other law firm* is ranking higher than you? The answer is likely very simple: content. They have better content and more of it. Of course, backlinks are a huge factor as well, but today we're talking about content.
Creating content for your law firm's website is a critical, yet daunting, experience. If you don't have a plan in place, it is difficult to gain traction and sustain the momentum it takes to climb to the top of the Google search results.
Not All Content is Created Equal.
That being said, not all content is created equal. It is important to understand what Google is looking for. Google's goal is to link their users to the best possible content available. If Jack in Pennsylvania is looking for a pizza restaurant and Google shows him a pizza recipe, Jack might switch from Google to Yahoo or Bing. Google wants to match Jack with the best possible result – the best pizza restaurant in his neighborhood in Philly.  The same principle holds true if Jack is injured in a car accident and needs a lawyer.
But how does Google know which law firm is the best fit for Jack?  Content.
Google decides who is at the top of the search results based on how closely the content on a website aligns with what people are searching for. So, if you have better content then you will naturally rank better. But what makes some content "better" than others?
Google is looking for three things when assessing content: relevance, quality, frequency.
Relevance
Let's say that Jack slipped and fell at the pizza restaurant and now needs a personal injury lawyer. When Jack Googles "slip and fall at pizza restaurant," Google wants to pair him with the most relevant information possible. If a law firm has a page on their website that discusses "Slip and Fall Accidents at Restaurants," Google will likely prioritize that page because it is the most relevant to Jack's search intent.
Quality
It isn't enough to have lots of content on your website. Even if you are a personal injury law firm and have lots of pages pertaining to personal injury law, if the content is garbage then Google will sink your rankings. It is important that the content on your website is well-written and informative. If you successfully have potential clients navigate to your site and they quickly realize that the content is mass-produced and unintelligible, they won't be picking up the phone for their free consultation. Also, Google can scan a page and decide how readable it is based on several structural components. If it is difficult to read, it won't successfully compete with another firm whose content is straightforward.
Frequency
When was the last time you added new content to your website? If the answer isn't "last week" then you are likely falling behind in the search results. Google wants to provide relevant information for its users, so if the content hasn't been updated in five years, it likely isn't relevant anymore.
Generating Content Ideas for Your Website
But, Lindsey, our intern has been writing blog posts every two weeks about our company! Why aren't we ranking? While blog posts are an important aspect when done correctly, blogs aren't the cornerstone content that you need to focus on first.
Cornerstone Content
Your website needs to thoroughly explain what your company offers to your clients. Your client needs to know that you are a knowledgeable, trustworthy firm that understands their unique situation. They need to know that you can offer them experienced service for their injury type.
As daunting as it might sound, your website needs to include granular content that explains the services you provide for each case type. So where do you begin?
Make a List
Make a list of all the services your company offers. For personal injury firms, this would include every type of case you are willing to represent. From there, get more granular.
As a personal injury lawyer, you likely represent a wide variety of cases. For example, you represent auto accidents, motorcycle accidents, pedestrian accidents, bicycle accidents, product liability, etc. Each of those disciplines should have their own landing page on your website. But it doesn't stop there. Each of those landing pages should include sub-pages.
For example, your auto accident page should include dedicated pages for hit-and-runs, rear-ends, t-bone, distracted drivers, and a couple dozen more sub-pages of content.
Sound like a lot of work? It is, but that is why your competition is outranking you.
Fill in the Gaps
Now that you know what type of content you need to have on your website, take a look and see what is already there. You will likely be able to draw from a lot of the existing content, even if you need to rework it to align with your long-term website content goals. Once you know what you have, you can easily create a master plan for developing a content creation calendar.
Blogs
While having quality cornerstone content is the top priority, blogs have their place. Blogs are a great way to add current content to your website and can quickly attract visitors if done correctly.
A prime example is a blog that references recent auto accidents. When a major accident happens, people who see the damage (especially those involved in the accident) are naturally curious about what the media has to say. For up to 24 hours after an accident, people will Google search terms like "Semi-truck accident on highway 64" or whatever the accident details may be. If you can actively track local accidents and add the accident information to your blog, you will likely be able to capture some of the web traffic. However, you must quickly add the content and index the page in order for Google to recognize your post as a potential information source.
Other types of blogs can include press releases, firm-conducted studies with informational charts, and updates on local politics that impact your clients' cases.
Create a Content Calendar
Your website content isn't going to be complete overnight. In fact, your website content shouldn't ever be "complete." In order for Google to keep you at the top of the pack, you need to have an ongoing content management plan, or a content calendar.
Ideally, your content calendar should be managed by your SEO team. In competitive niches, they should aim to add targeted, optimized content to your website at least three times a week. This content should be a mixture of granular cornerstone content and value-adding blog content.
Follow Through
SEO is a lot like going to the gym. It sounds great in the introductory meeting where the spandex-laden spokesperson makes you think you are going to have six-pack abs in three months. Rarely is that the case at the gym or in SEO. It takes time, resources, and follow-though. Fortunately, however, spandex is not required for SEO.
Especially if you are a solo attorney or a small firm, it is easy to be energized about adding content to your website at first. Then after a few weeks, cases pop up and writing isn't prioritized. Here are a few tips to keep up with you content writing fitness regimen:
Write down ideas as they pop into your head. Email them to yourself. Email them to an intern.
Put some time on the calendar every week to just write. Wednesdays at 3:30-5 are great.
At first, dedicate an hour to each cornerstone piece or blog post. You may find that you get faster over time but give yourself some time to proofread and combat writers block.
Research best practices for web writing. Just as writing for a newspaper is different than writing for a legal journal, writing for a website has some slightly different best practices than you might be used to.
Take a Load Off
If you find that you just don't have the bandwidth to dedicate 3-5 hours a week to writing, then don't do it. If you are frustrated with how much writing you are doing without seeing results, then stop writing. There is no point to spinning your wheels when there are people out there who can help get your website into shape for you.
You are a fabulous attorney. You care about your clients and you care about your firm. If you didn't, you wouldn't be reading this article in an effort to better your practice. Optimize My Firm exists to help lawyers like you who want to be fierce competitors in your marketspace so that you can best serve clients in your community. Feel free to give us a call anytime. Even if you don't hire us, we are happy to help answer your SEO questions.