Len founded Optimize My Firm in 2012 after ten years of owning, operating, and selling a successful brick-and-mortar computer store. During that decade he tried every form of advertising available and nothing even came close to delivering a return on investment like having a strong internet presence.
Len has since become an industry leader in the SEO field, publishing several top-ranking articles on Google algorithm updates.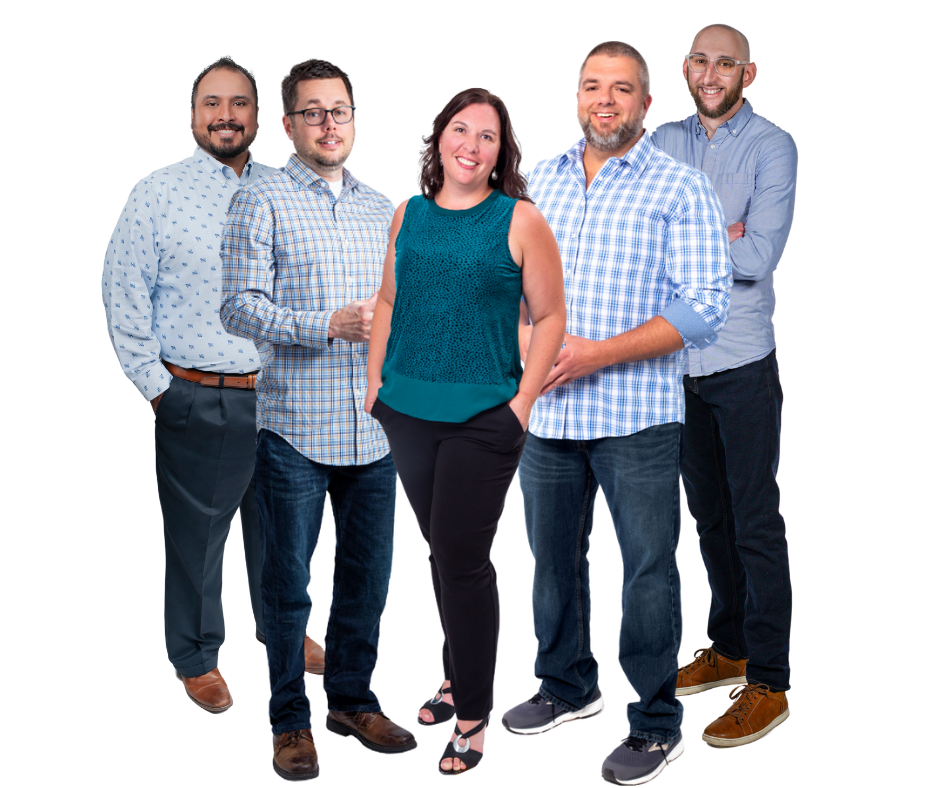 The Optimize My Firm team is based out of North Carolina and serves clients from Los Angeles to Philadelphia and everywhere in between. As a true 21st century company, our team operates 99% remotely. This allows us to offer on-the-spot support for our clients, offering guidance and answering questions while we constantly work behind the scenes.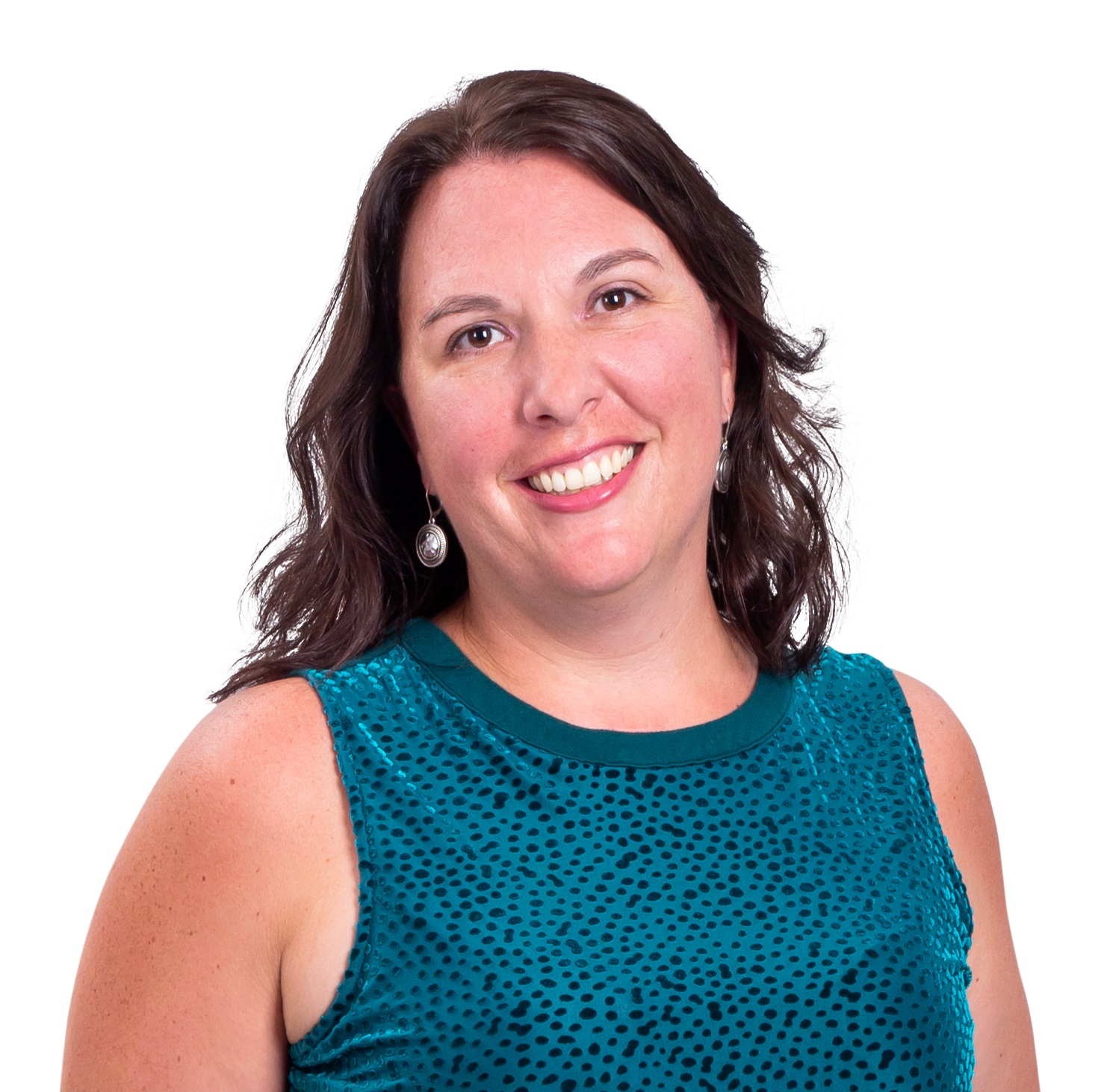 Lindsey is a PMP Certified project manager and SEO expert with a background in legal marketing. She closely monitors each client's portfolio and develops strategies based on current SEO trends. Lindsey develops and executes the content management, backlink, and client data reporting initiatives. Additionally, she hosts the Personal Injury Marketing Minute podcast where she quickly covers the hot topics in the legal marketing world.
In her spare time, she loves inventing board games, playing pickleball, and talking about pasture raised chickens.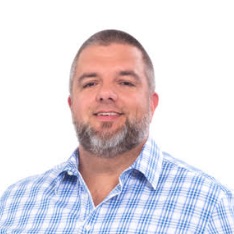 Prior to starting Optimize My Firm, Len was the owner/operator of an IT firm and sold the company in 2012. He now helps law firms market themselves online the same way he used to market his firm.
Len's SEO research has been quoted in Bloomberg, Axios, Search Engine Land, Search Engine Journal, Search Engine Roundtable, and many other publications. He started building things online early; in 1991 he was one of the first providers of basic Internet services.
Offline, he enjoys spending time with his family. You would never guess he's a computer guy – he loves gardening, fishing, 4-wheeling, camping, hiking, and exploring forests.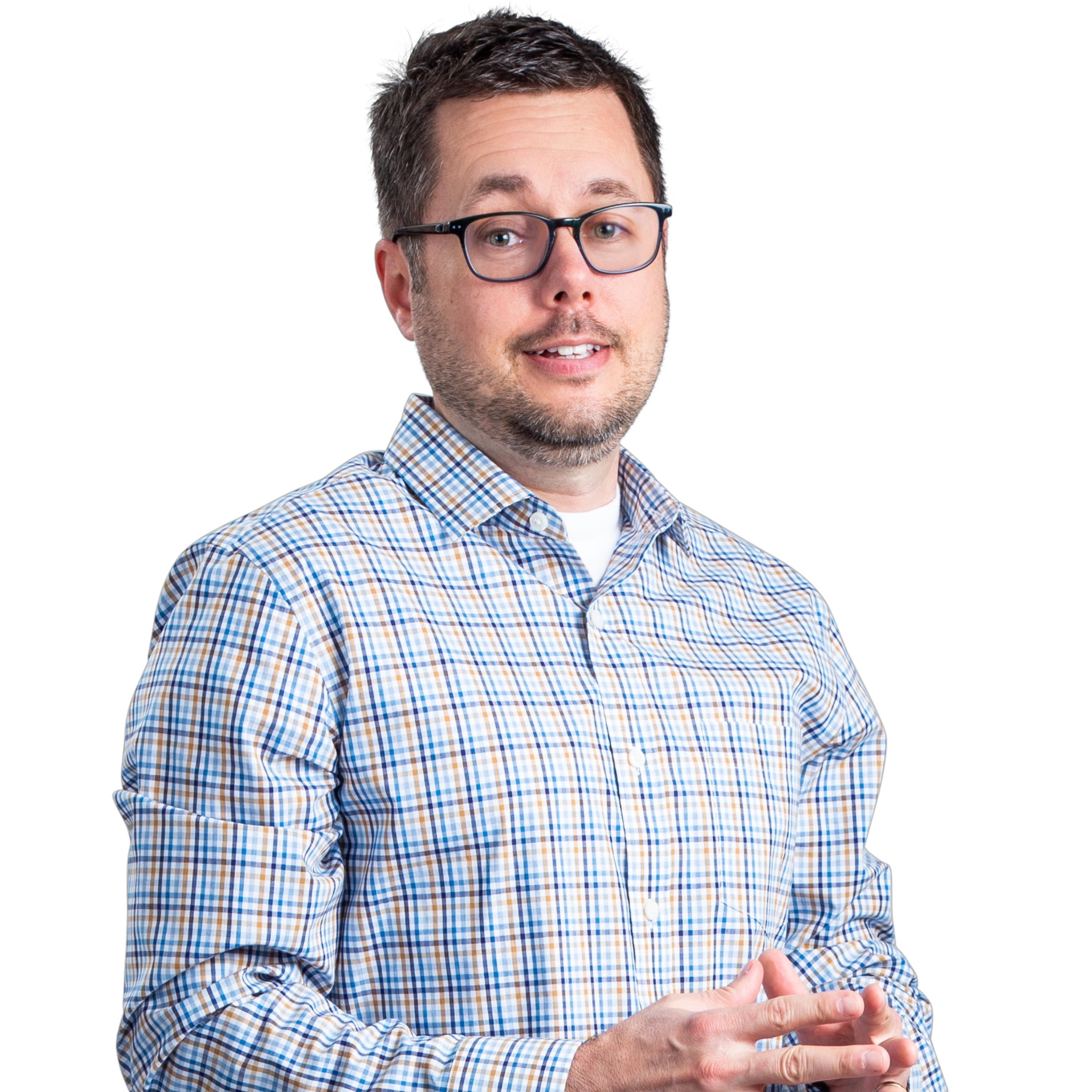 Scott is a former television news producer who is the lead writer for Optimize My Firm. He composes original content for each client using data-driven SEO strategies. The content that Scott creates includes web pages that highlight our clients' services as well as blog posts that cover relevant accidents in the client's target market.
Scott is a lifelong writer – the guy at the coffee shop jotting down every idea that comes to mind. He has two decades of experience in broadcast journalism, coordinating and providing content for live newscasts. He has roots in Western North Carolina, Alaska, and in Spokane, Washington. He enjoys hiking with his dog, reading old science fiction novels, and fly fishing.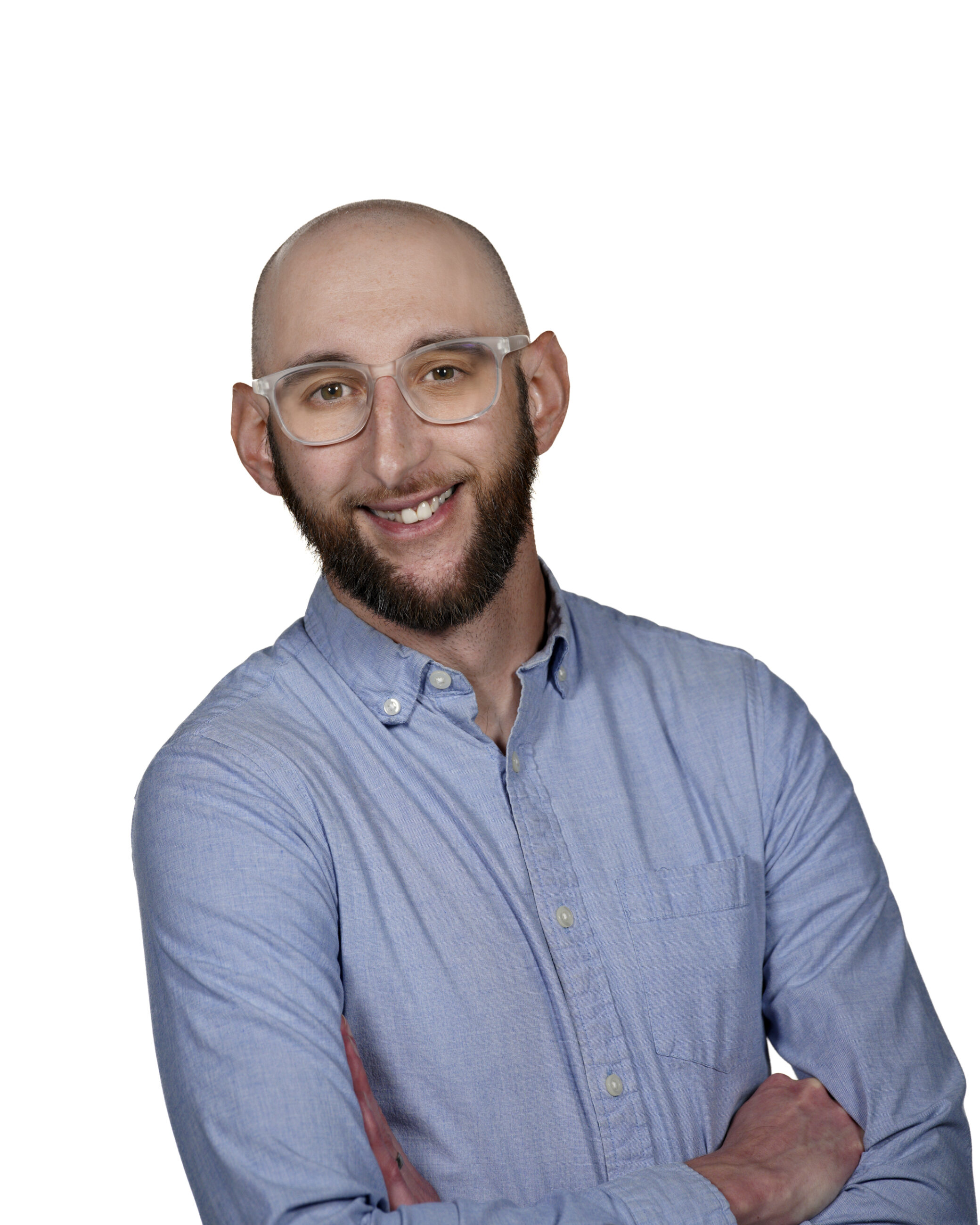 Brian enjoys writing content because it allows him to provide information to people that are looking for it. He's also a dedicated storyteller and loves the process of making complex topics a bit easier to understand. When he's not writing, he enjoys binging TV and podcasts with his wife, Jordie and pets Lola, Milo, and Olive.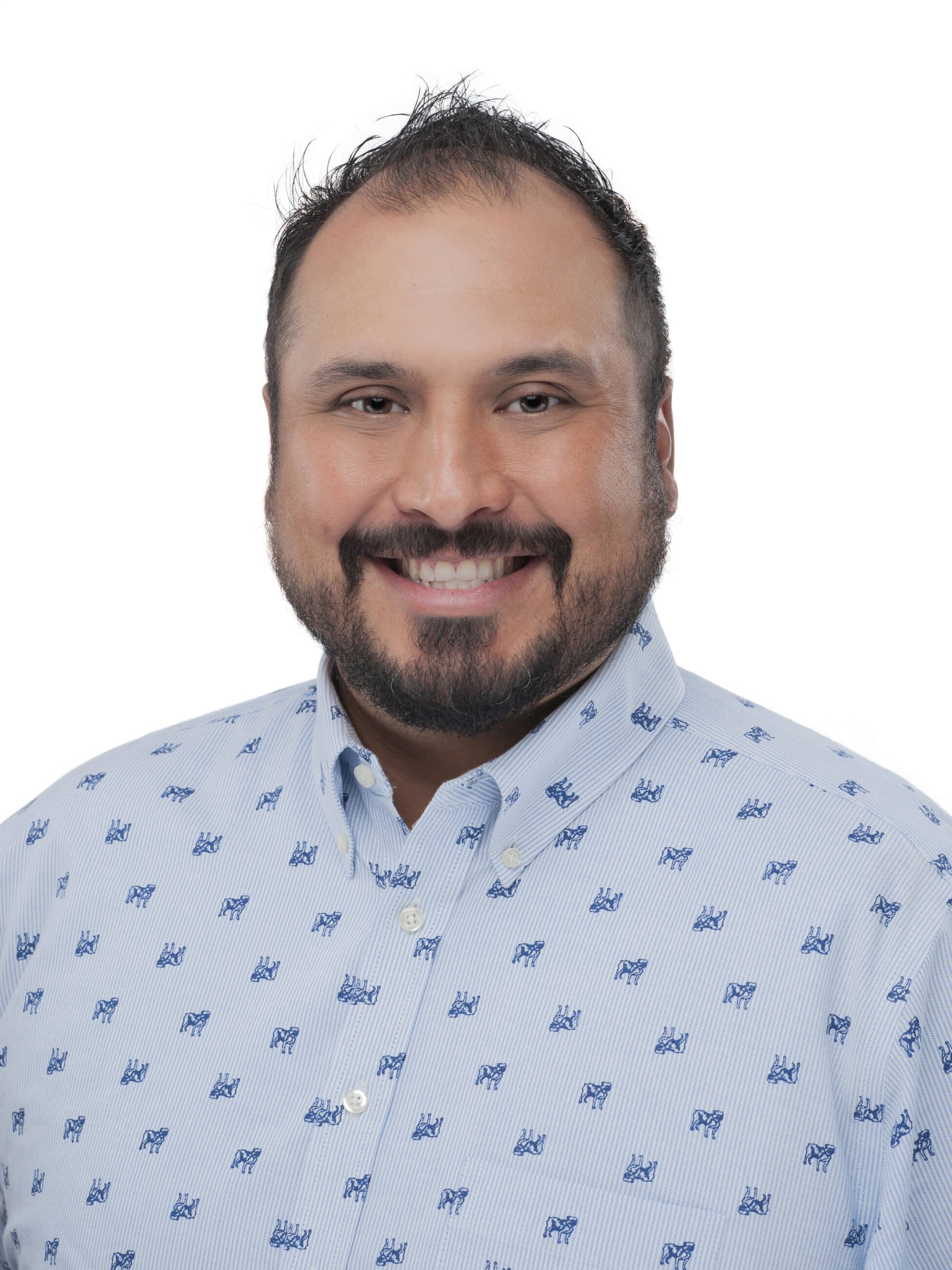 David is a well-respected web developer and designer. He has been creating, designing, and maintaining personal and professional websites since 2005. Within that time, he has acquired and mastered the skills necessary to become a successful content/project manager, business partner, and director of digital marketing. He possesses the ability to craft meaningful connections between people and their mission to media and technology.
In a time when it seemed that emailing and texting was replacing face-to-face business interactions, David shaped a career and developed a name for himself in the media industry. David has been involved with numerous technologies and has been the common link in the successful launch of many up-and-coming websites. He maintains and develops initial business partnerships and has been personally responsible for the construction and creative design of websites for nearly 10,000 clients.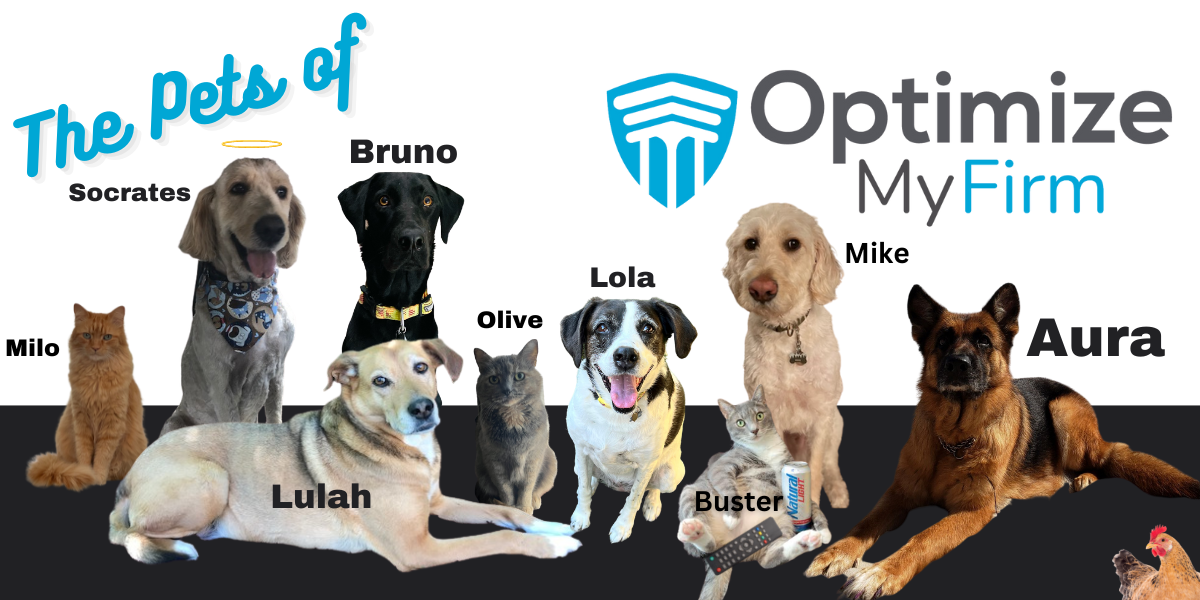 One of the best benefits of having a home-based team is that our loyal companions support us every day.
Aura and Len enjoy taking a break to breathe in some fresh air on their afternoon walk.
Buster used to be a lean country cat. Now he is a furry couch potato.
Lulah and Scott curl up and unwind with scary movies.
Socrates "Old Man" just grunts at Lindsey and wants lots of belly scratches.
Lola enjoys patrolling the yard, alerting Brian of any visitors-especially the mailman.
Mike likes to sleep and beg for cookies. (Me too, Mike. Me too.)
…and then there's Bruno, but we don't talk about Bruno—no,no!
We are the Personal Injury SEO People
We are a team of industry experts who closely monitor SEO trends and implement effective strategies for our clients. We focus our efforts on helping ethical, client-centered personal injury law firms outrank their competition.