Podcast: Play in new window | Download
Attorney Kyle Smith is a cyclist who works exclusively with bicycle crash victims in his area at Paceline Law. In this podcast, Kyle explains why people remember him when they need his services.
Kyle also discusses the pros and cons of having a niche, provides amusing stories about unequipped insurers, talks about working on cases he actually enjoys, gives us powerful insight into how his law firm's name was selected, touches on how other personal injury attorneys could select a niche of their own and how much experience they may want to have before diving into a niche practice.
Visit California Bicycle Crash Attorney Kyle Smith's law firm online at https://pacelinelaw.com/
See all episodes or subscribe to the Personal Injury Marketing Minute here: https://optimizemyfirm.com/podcasts/.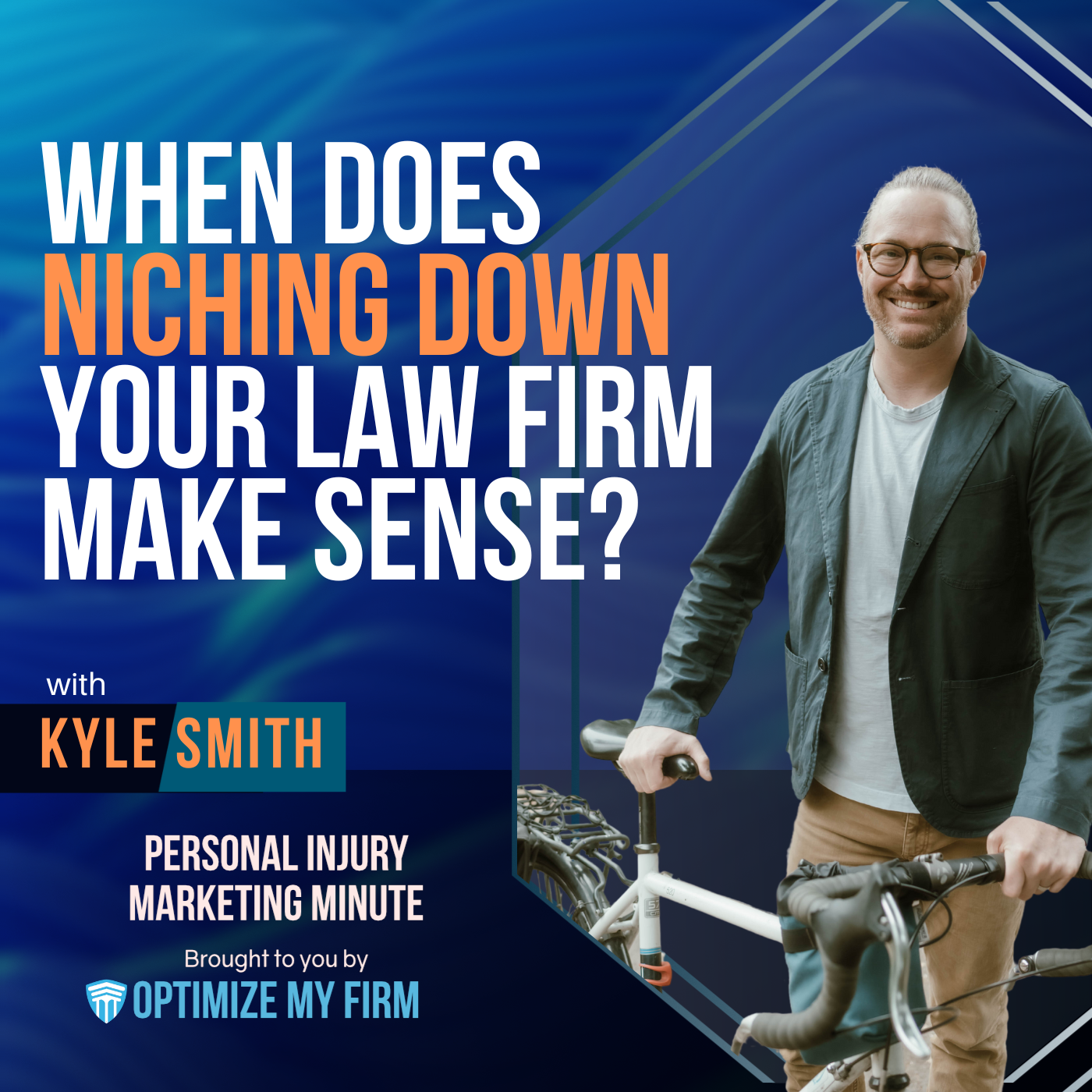 Transcription coming soon.