Podcast: Play in new window | Download
Joining us for Episode #50 of the Personal Injury Marketing Minute is Allison Johs. This podcasts covers why you may or may not want to spend your time on social media. Some common goals include visibility, engagement, obtaining clients or gaining media attention.
Metrics measured depend on what you're trying to accomplish. We also cover popular content types used on various platforms and how to best reach your target audience, who could be on LinkedIn, Facebook, Twitter or Instagram.
Reach Allison on her consulting site here: https://www.lawyermeltdown.com/.
Read Allison's blog here: https://www.legaleaseconsulting.com/.
View the 2022 ABA Tech Report, mentioned in this podcast, here: https://www.americanbar.org/groups/law_practice/publications/techreport/2022/.
See all episodes or subscribe to the Personal Injury Marketing Minute here: https://optimizemyfirm.com/podcasts/.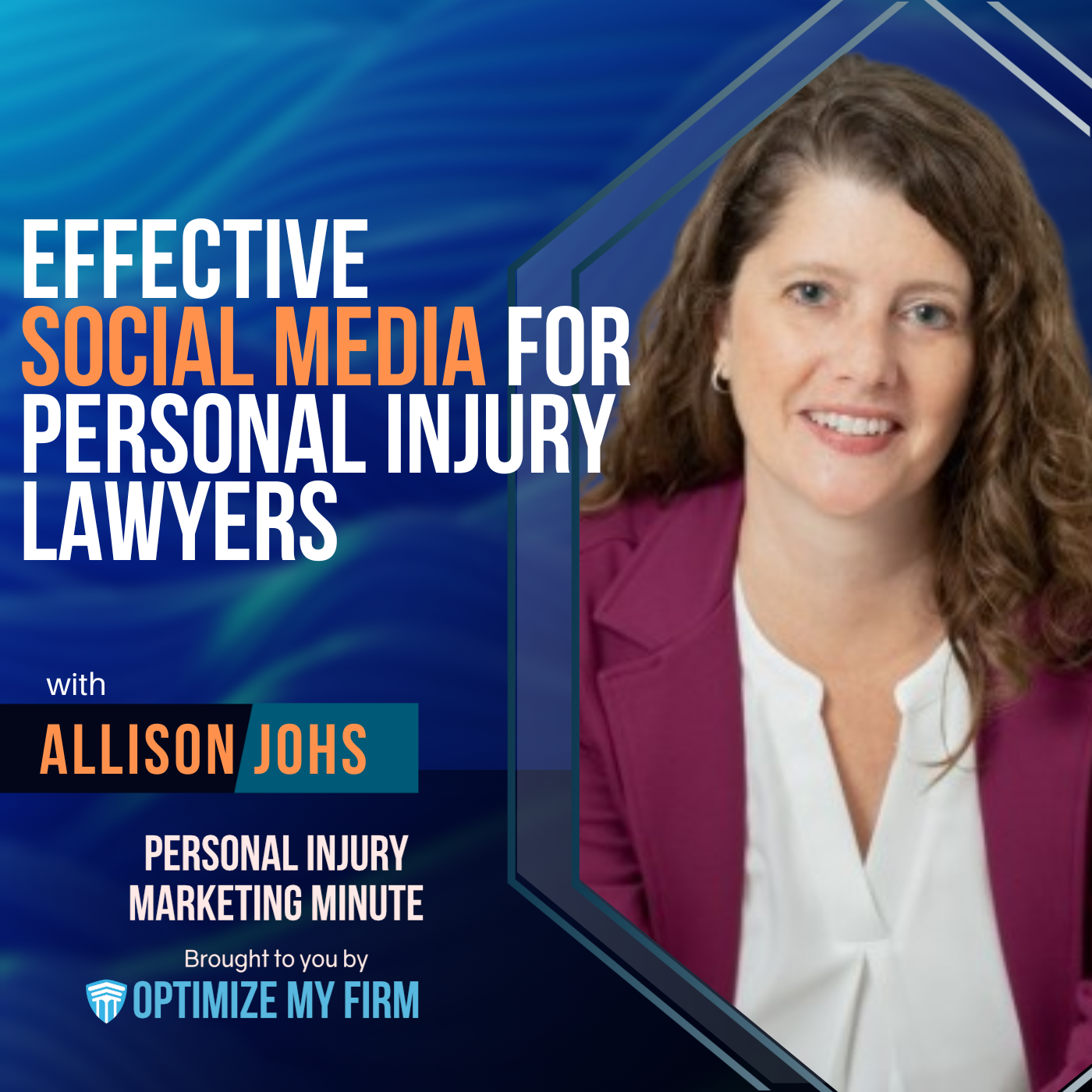 Transcript coming soon.