Michael Morris is an Entrepreneur with an extensive background in sales and print advertising.  In this podcast episode, Mike tells us how personal injury law firms used to advertise in Yellow Page style directories.
See all episodes or subscribe to the Personal Injury Marketing Minute here: https://optimizemyfirm.com/podcasts/.
Strategies included:
Some verticals still use Yellow Page advertising
Targeting specific areas, localization
Full page ads, the front page and magnets
Renaming a law firm or business to appear first alphabetically
Understanding your target audience
Call tracking
Subdirectories and books sent to specific geographic locations
How puppies and clean shirts helped advertisers
Mike notes that personal injury attorneys could focus on their target audience and could focus on that audience's key buying factors. For example, a law firm could focus on a cultural connection such as catering to Spanish speaking clients with a multilingual staff and advertising that both online and offline. Additionally, Mike points out that some potential clients are going to prefer an attorney who is local to them as not all clients will want to travel to meet them.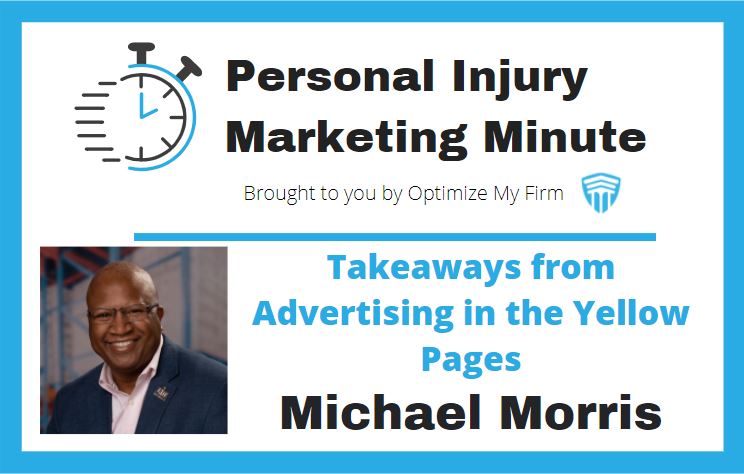 Podcast: Play in new window | Download