Podcast: Play in new window | Download
Episode #47 of the Personal Injury Marketing Minute features Andrea Staub and Zachary Campbell of Metzger Wickersham personal injury law firm in Pennsylvania. We discuss their experience with local community involvement.
A few of the ways they participate in the community include donating to the local food bank, working with charities, providing a scholarship to local high schools, car seat checkups and speaking at colleges. The firm provides paid time off for employees to participate in community events.
Visit Metzger Wickersham online at: https://www.mwke.com/.
See all episodes or subscribe to the Personal Injury Marketing Minute here: https://optimizemyfirm.com/podcasts/.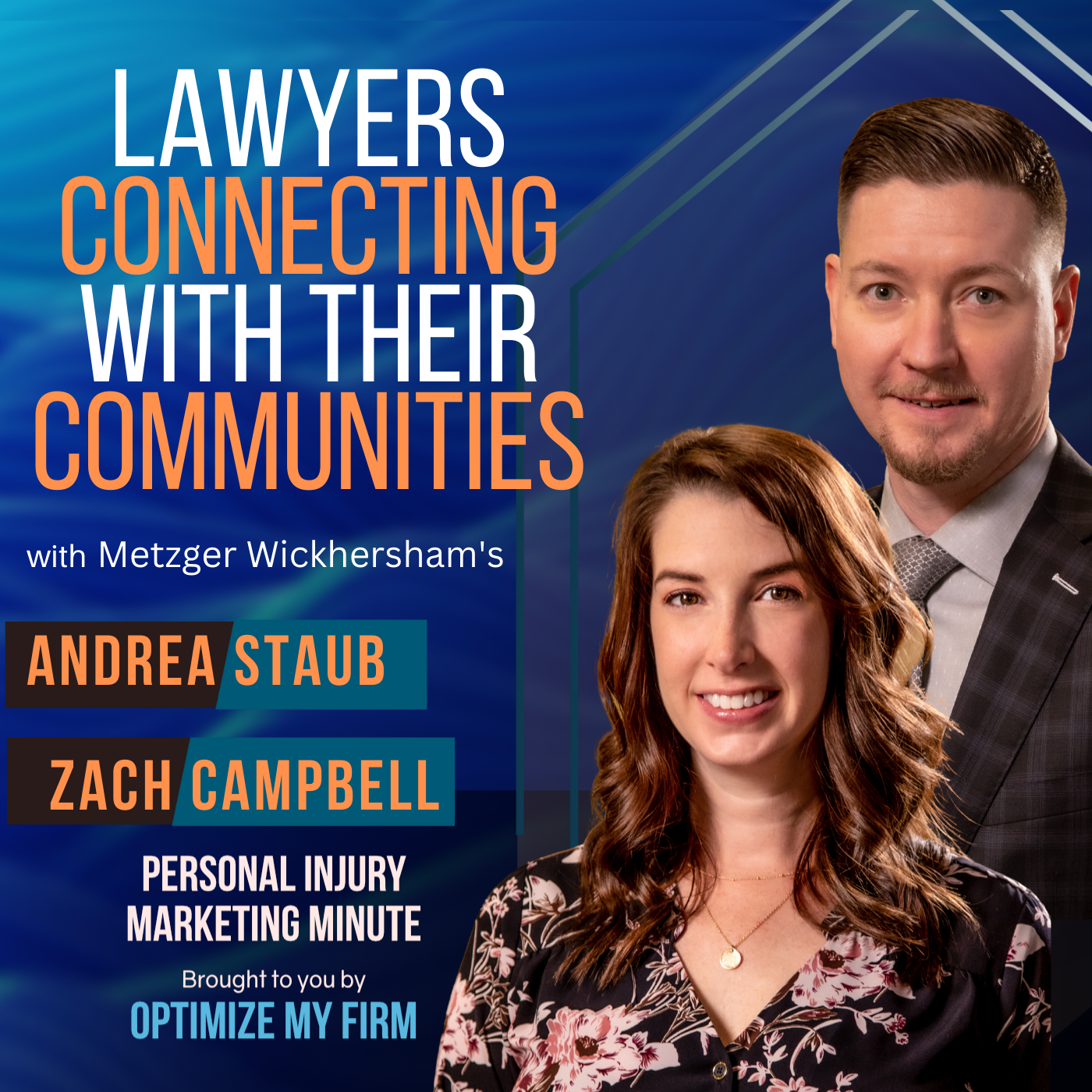 Transcription coming soon.