Podcast: Play in new window | Download
Branden Race D.C. specializes in helping chiropractors increase their revenue by implementing telehealth into their personal injury practice.
In this podcast we discuss how personal injury lawyers can make connections with chiropractors, and how to optimize those relationships for everyone's benefit.
We will cover:
1) How can personal injury attorneys make new connections with chiropractors
2) How can personal injury attorneys best use medical bills to optimize case values
3) How can personal injury attorneys and chiropractors work together to make sure clients stick to treatment plans (telehealth)
4) How can personal injury attorneys keep positive relationships going with chiropractors
5) What ethical hurdles to personal injury attorneys need to avoid when maintaining relationships with chiropractors
Branden Race on LinkedIn: https://www.linkedin.com/in/brandenrace/
Branden Race's email: branden@ virtualpipractice.com
See all episodes or subscribe to the Personal Injury Marketing Minute here: https://optimizemyfirm.com/podcasts/.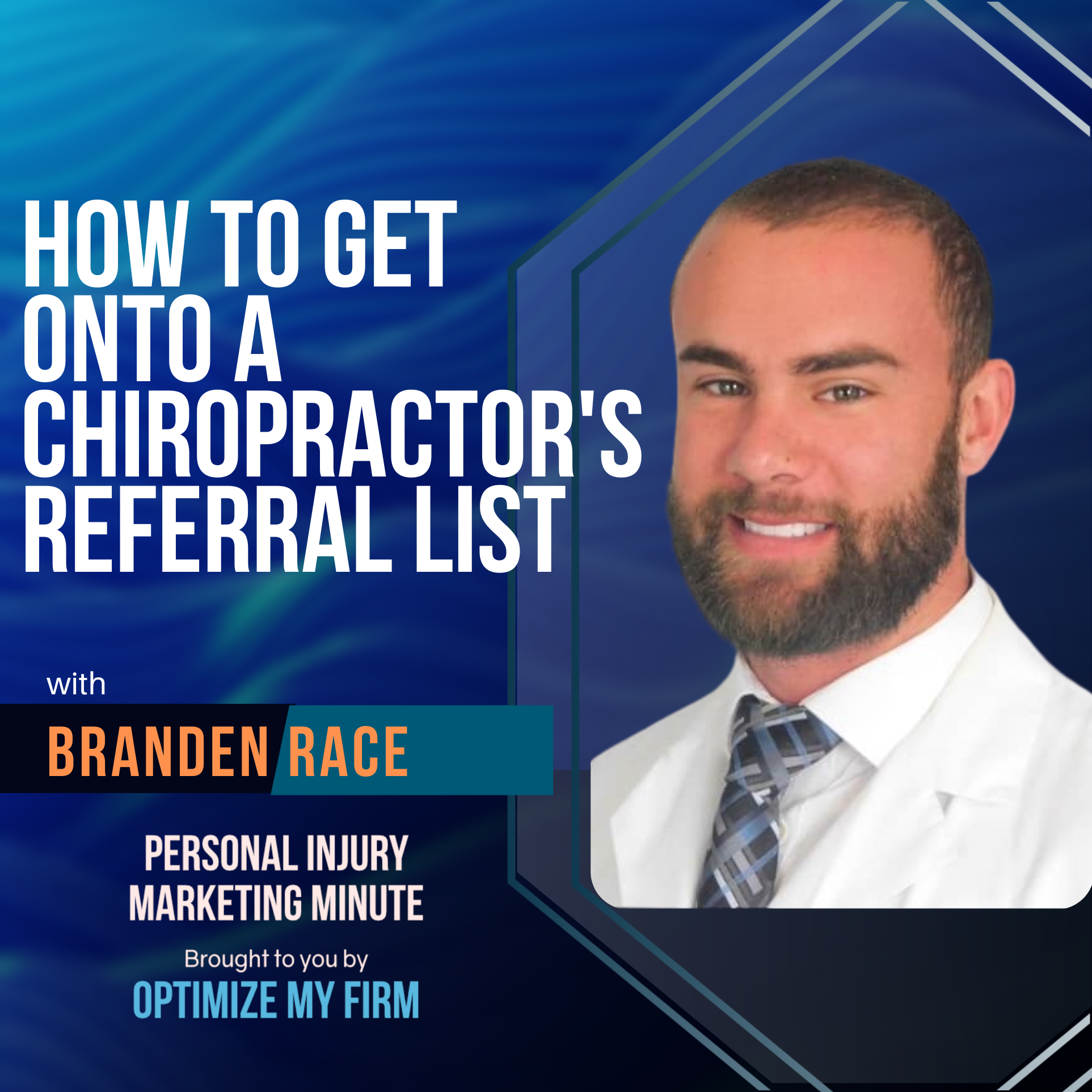 Transcription coming soon.