Podcast: Play in new window | Download
Episode #44 of the Personal Injury Marketing Minute tackles leadership struggles in times of crisis. From pandemics to recessions, business leaders in the legal industry have needed to step up their game in order to keep their firms thriving.
In this podcast, Brandon Henderson discusses:
1) Challenges that the pandemic and recession have posed for law firms
2) How to seize business opportunities in times of crisis
3) Embracing reflection on business processes
4) The role of leadership and employee morale and productivity
5) The importance of gratitude
For more information on Brandon Henderson and his legal team, visit https://www.teamhmwwins.com/.
See all episodes or subscribe to the Personal Injury Marketing Minute here: https://optimizemyfirm.com/podcasts/.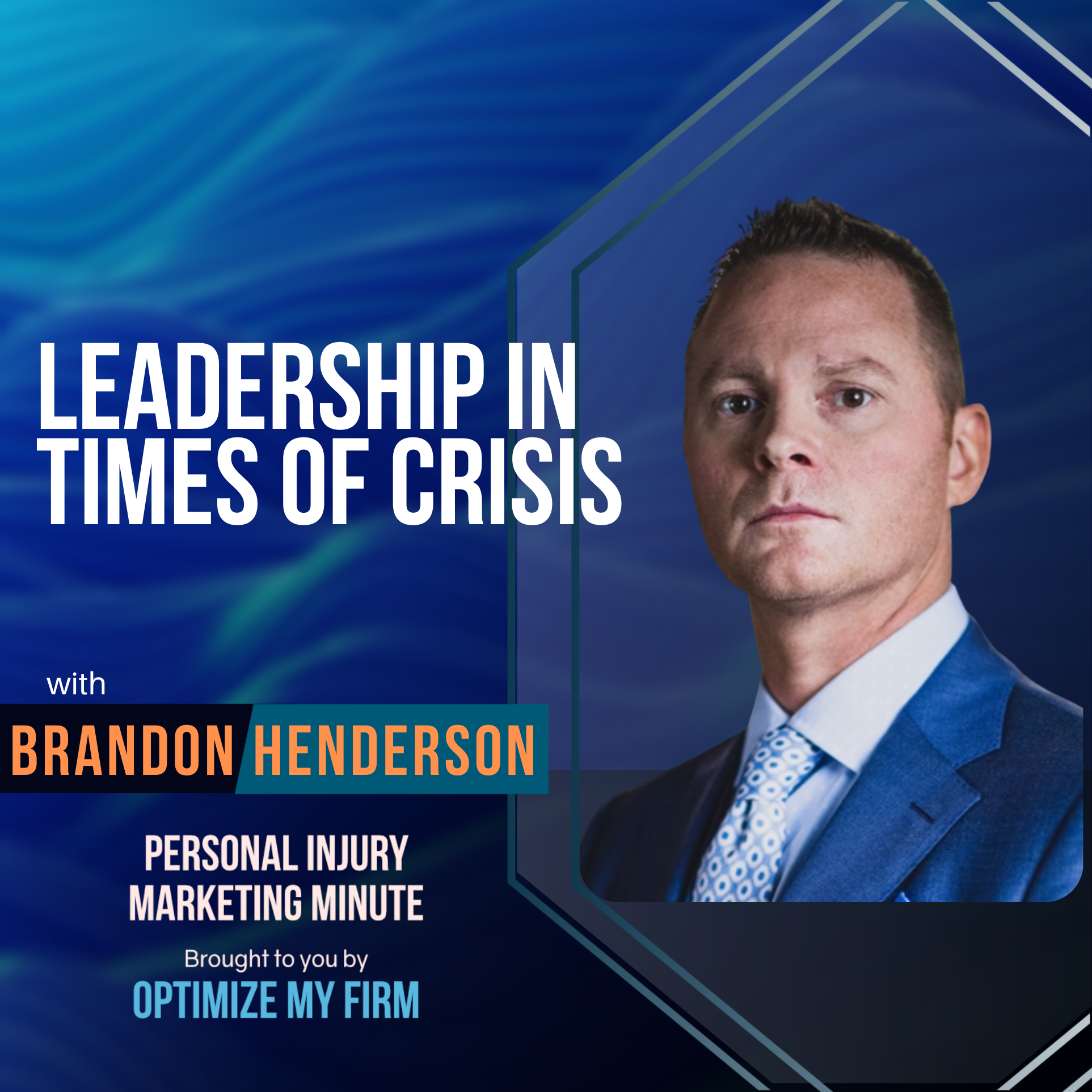 Transcript coming soon