Podcast: Play in new window | Download
Sam Mollaei, Esq. owns 7 law firms. On today's podcast, he discusses virtual law firms, automation, time management, hiring virtual assistants, employees, focus times and more.
Get Virtual Law Firm Secrets Here: https://a.co/d/arVaC5i
Learn More About Legal Funnel Here: https://legalfunnel.com
Join Lawyer Facebook Group Here: https://www.facebook.com/groups/legalfunnel
See all episodes or subscribe to the Personal Injury Marketing Minute here: https://optimizemyfirm.com/podcasts/.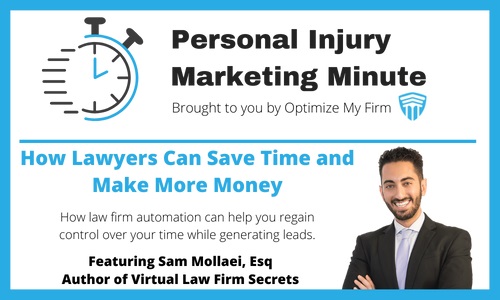 Transcription coming soon.