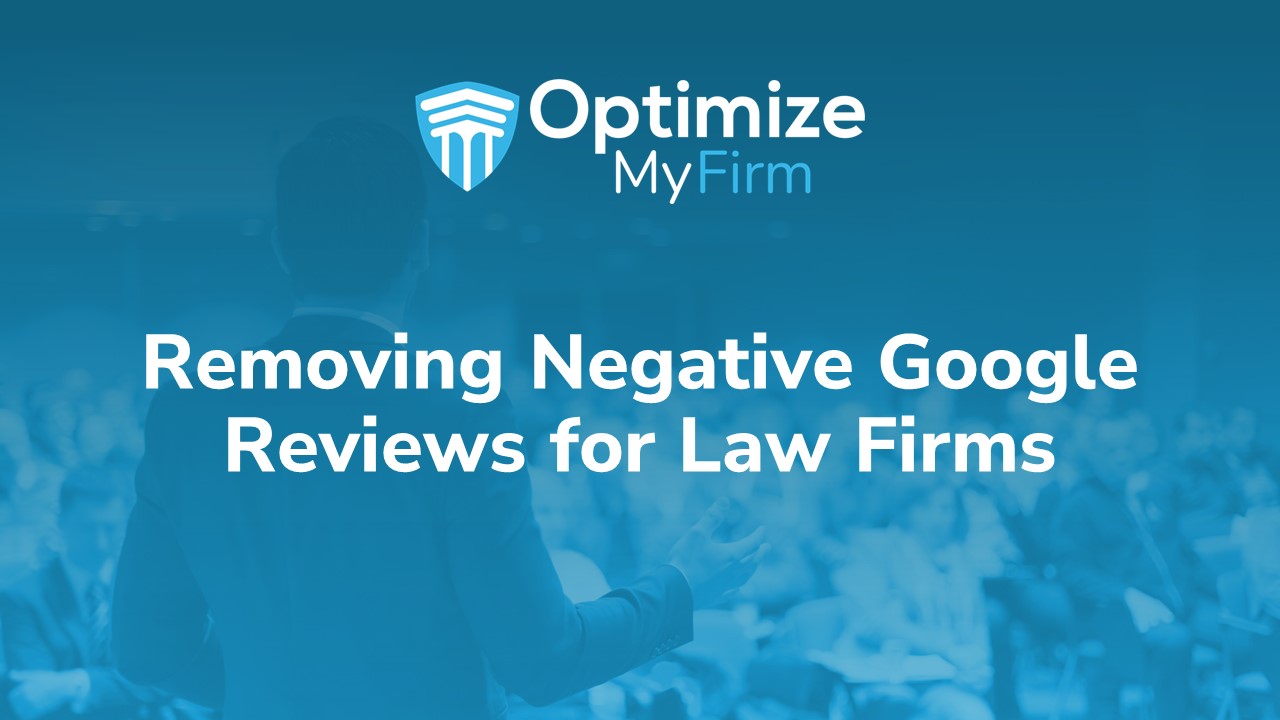 I'm not sure if it there's a full moon approaching or not, but this week I have been asked the same question by 4 separate clients.
Can I get bad reviews removed on Google?
To get straight to the point:
Google almost never removes negative reviews, but there are exceptions, such as coordinated negative review attacks, conflicts of interest, profanity and discrimination.
Any user can flag a review as inappropriate, however, this almost never works. Someone with access to the Google Business Profile needs to log in to the profile backend at https://business.google.com/ and go to the "Reviews" section and flag a review as inappropriate. This is where you get to select why you are reporting the review.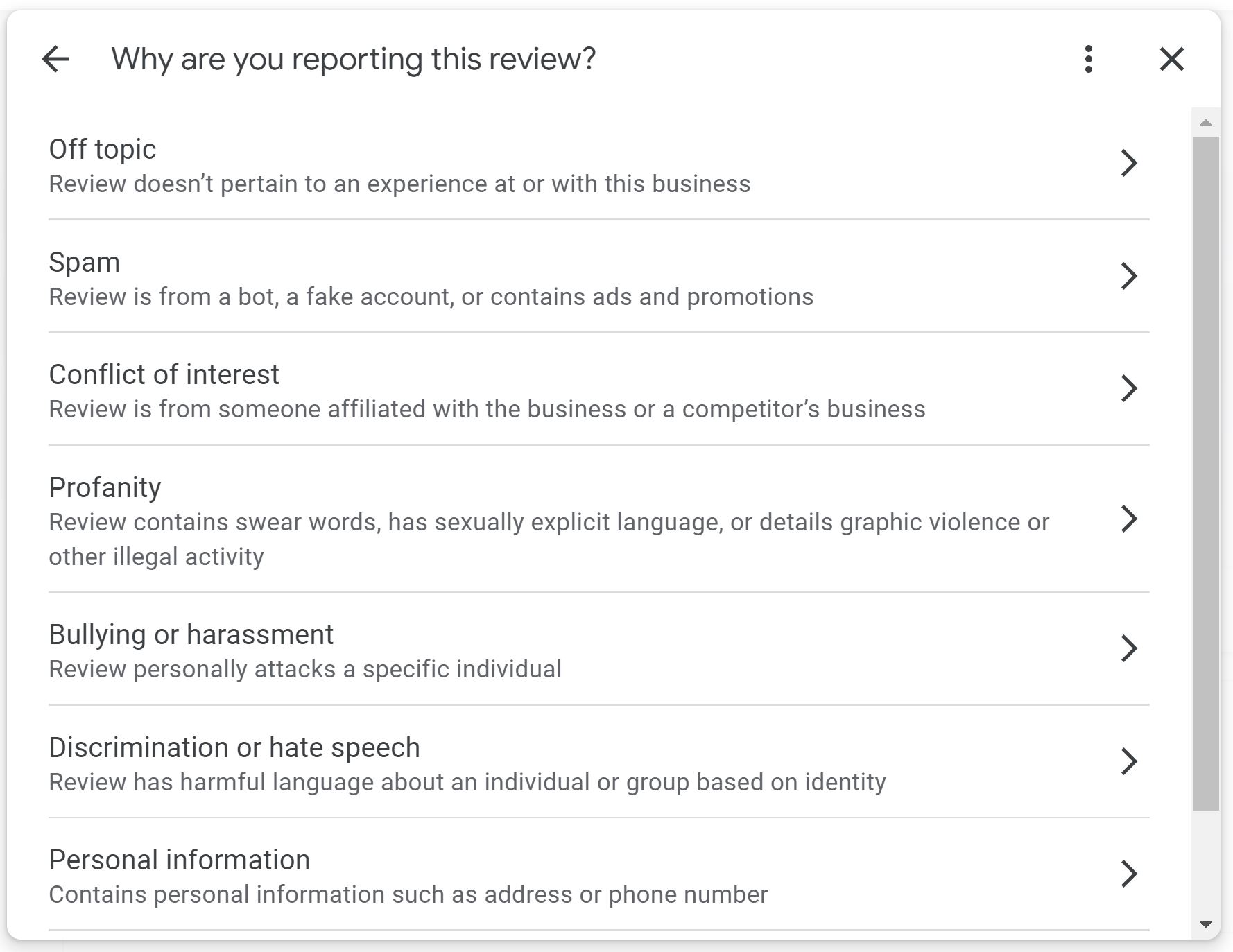 How To Remove Negative Google Reviews for Law Firms
The removal process varies depending on the reason why you'd like the review removed.
Here are the reasons Google WILL remove a negative review:
Coordinated Negative Review Attacks. We once helped an international law firm who had received hundreds of negative reviews. The reviews were left by angry reddit users who coordinated the attack publicly on reddit because they were upset about a class action lawsuit against a fairly well known redditor (reddit user). To remove a large quantity of negative reviews against your law firm you will need to have documented evidence of the attack. If the negative reviews were planned out publicly on reddit, Facebook or another site, you will have concrete evidence. Next you will want to craft a short and sweet message to send to Google Business Profile support. They rarely respond. If they fail, you can go to Google's Google Business Profile help forum and nicely ask for assistance. A volunteer with the appropriate credentials can get this escalated for you. On some occasions, reviews from coordinated review attacks may be taken down if we can provide other (very) convincing information.
Off topic. If someone leaves a review for your law firm which says "don't order the hot dogs here" you should be able to simply report the review in Google Business Profile.
Spam. A spam review Google will take action on will basically be an advertisement for something. It happens.
Conflict of Interest. Recently, a law firm contacted us after an Ex-Employee left. They left a negative review. While this is technically against Google review policy and they claim they will remove it, they won't. What happens here is you flag the review for removal and then you never here from Google again. Your request goes into a black hole of 1s and 0s. If you fight hard enough you "might" be able to get the review removed using the tactics mentioned above in the coordinated review attack section. Otherwise, it's best to just move forward with obtaining more positive reviews.
Profanity. If someone leaves a review with swear words or mentions violence, Google will take it down.
Bullying or Harassment. Google claims this is against their policy but getting reviews removed for this depends on what the review says and is subjective.
Discrimination or Hate Speech. Google will remove reviews which contain this.
Personal Information. This again is against Google policy and they may or may not enforce it.
Legal Issues. Court orders and other legal issues can also get reviews removed. For more on these please refer to this page: Removing content from Google.
Studies have proven most people expect to see at least 1 negative reviews for every so many positive reviews. One bad review shouldn't be the end of the world. If you have received a negative review and it doesn't fit one of the aforementioned exceptions I would encourage you to focus on getting positive reviews. You might like our recent podcast about getting more reviews for your law firm.
Assistance Getting Negative Reviews Removed
If you have a negative review problem, feel free to drop us a line and we'll be happy to take a quick look at it and let you know if and how you might be able to get it removed and if we can assist or not. We have successfully removed quite a few reviews before.
Two final thoughts:
Most reviews can not be removed.
Most services claiming to remove reviews simply follow the exact guidelines mentioned above. I strongly advise everyone to not pay for these services unless you have a clear and convincing case and fall into one of the exceptions mentioned on this page.