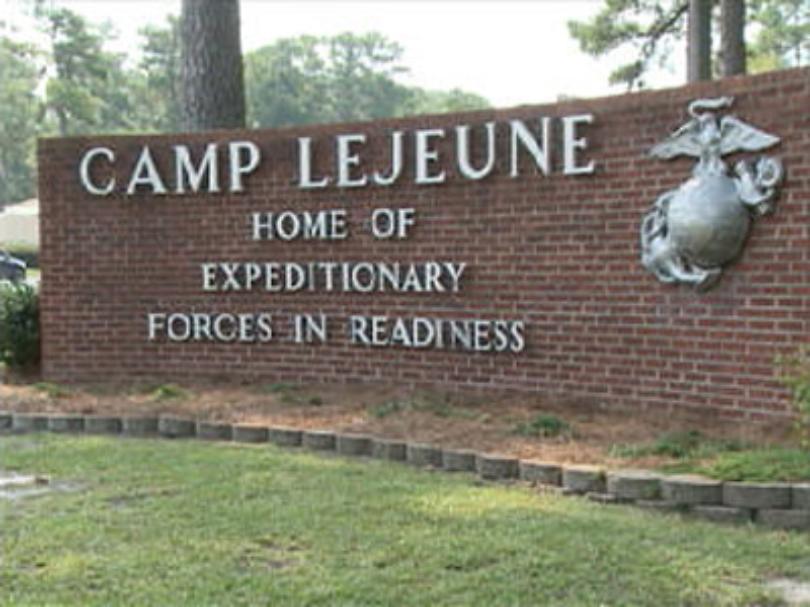 On June 16, 2022, the U.S. Senate overwhelmingly passed the Camp Lejeune Justice Act by a resounding 84-13 margin that gives former residents of North Carolina's Marine Corps Base Camp Lejeune who lived on the base for at least 30 days between August 1, 1953 and December 31, 1987 the right to seek damages from the U.S. government for toxic water exposure on the base.
The bill is expected to be signed into law by President Joe Biden in the immediate future. The legislative intent behind the act is to allow anybody who was exposed to contaminated water on the base to bring a claim for damages against the U.S. government. Potential claimants would include former military personnel, their family members and former federal employees on the base.
Between 1953 and 1987, well water at Camp Lejeune was found to have been contaminated with highly volatile organic compounds that included known carcinogens of up to 280 times of the level that regulators presently believe to be safe. In 2013, a study by the U.S. Department of Health and Human Services' Agency for Toxic Substances and Disease Registry (ATSDR) revealed four core chemicals and 70 secondary chemicals in Camp Lejeune's water that included vinyl chloride from PVC pipes, trichloralethylene and tetrachloralethylene, both used as metal degreasers along with a fuel compound known as benzene. These chemicals were believed to have leaked from an underground fuel tank that may have leaked millions of gallons of contaminants over several decades, along with contaminants from a nearby dry cleaning business and other chemicals used on the base.
The U.S. Centers for Disease Control and Prevention believes that between 500,000 and 1 million people were exposed to the contaminated Camp Lejeune water during the time period contemplated in the legislation. One epidemiologist from the University of Massachusetts remarked that he'd been working on "this kind of thing" for 30 years, and he'd never seen a community before with the level of contaminants as Camp Lejeune. The water that was used for bathing, cooking and cleaning has been tied to a variety of cancers, including male breast cancer, Parkinson's disease, infertility, stillbirths miscarriages and other extremely dangerous health conditions.
A study was conducted by ATSDR comparing the causes of death of Marine Corp and civilian residents of Camp Lejeune and Camp Pendleton in California between 1953 and 1987. No contamination was found at Camp Pendleton during that time period. The study found that incidence of kidney cancer was 35% higher at Camp Lejeune than Camp Pendleton. Liver cancer was 43% higher as was esophageal cancer and cervical cancer was 33% higher. Hodgkin's lymphoma was 47% higher and cases of multiple myeloma were a startling 68% higher.
Documents discovered by veterans' groups implied that the Marine Corps was slow to act when contaminated water was found at Camp Lejeune early in the 1980s. In 1984 and 1985, some drinking water wells were closed, but sources of contamination continued to be unabated. The disingenuous position of the Marine Corp was that the contamination wasn't intentional, and that federal law didn't limit toxins in drinking water. More than 800 alleged victims sued the federal government pursuant to the Federal Tort Claims Act. Unfortunately, their lawsuits were dismissed pursuant to an obscure North Carolina 10-year statute of repose. The statute of limitations expired on them before many of them even knew that they were ill. On that basis, members of congress drafted the Camp Lejeune Justice Act that's waiting for the President's signature.
How Personal Injury Lawyers may Obtain Camp Lejeune Water Contamination Cases:
Surviving former Marine Corps members and their families are scattered across the United States. At this point in time, only a few law firms are lining up Camp Lejeune drinking water cases, so opportunities are there for ambitious personal injury lawyers who wish to represent victims who have been injured or the families of those who died from contaminated water on the base.
Timing is everything, and it's critical to start marketing before President Biden signs off on the subject legislation. Getting signed retainer agreements early on will be essential.
Having a website that's dedicated to Camp Lejeune water contamination is a first step. SEO will be pivotal since most web users don't scroll past the first page of search results.
Local online marketing around Camp Lejeune is also important. Many retired marines and their families still live in the area.
There are countless reasons why a lawyer wouldn't be able to take a Camp Lejeune contaminated water case. Larger firms have already started lining clients up. There's nothing prohibiting referral fees, so long as they're in compliance with applicable ethical rules.
Opportunity is knocking. Contact us today if you need assistance getting cases online.