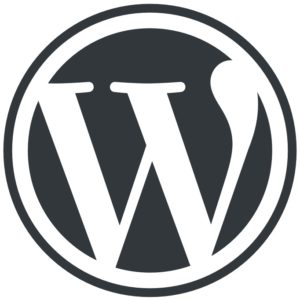 The best law firm website software is hands down WordPress. That's because it's SEO friendly and easy to update. It does, however, require some updates and maintenance.
Pros and Cons of WordPress
I understand there are attorneys out there who do not need leads from the web and any old one page website is just fine for them. For the rest of us, there's WordPress.
Here are some of the pros, cons and myths about WordPress.
Pros:
SEO Friendly. Installing WordPress won't rocket you to the top of Google, however, out of the box it covers about 95% of any on-site SEO you need to do. Sure, you can also tweak titles and install some plugins which help you manage META descriptions, but for the most part, WordPress does all the heavy lifting. Of course, the real work begins AFTER you have WordPress (getting backlinks).
Ease of use. Managing content in other Content Management Systems (CMS) is so difficult and time consuming we generally will not work with other CMSs. Adding a beautiful page of content to WordPress can often be done in under 1 minute while it can take up to an hour in some other systems. Also, adding new menu items, subpages, links, pictures etc is all a breeze when using WordPress. 
Ping. If you add content to your blog, WordPress pings Google (and other blogs) to let them know that the new content needs to be crawled and indexed. Other CMSs do not do this.
Scalable. WordPress can be used for huge sites, multilingual sites, hold landing pages for PPC campaigns and much more.
Cons:
Hosting. Hosting is actually easy if you use our recommended hosts which keep your site secure and backed up. Hosting costs between 79 cents and $29 per month. If you select the wrong host, you could have problems.
Theme problems. Unfortunately, there are a lot of designers out there who build custom themes or choose the incorrect themes to use. Then you have jquery conflicts, security threats, themes which are filled with unnecessary code and themes which do not work when WordPress gets updated. A theme such as Astra is very lightweight, fast, updated regularly and any good designer can work with it.
Hacking. If you use a crummy theme, unknown plugins and have a bad host, sites can get hacked. But, WordPress is much like a Windows computer: if you select the right host, keep it backed up and do not run sketchy software on it, it's actually extremely secure.
Does your law firm need a new website?
If you need a new website for your law firm that gets traffic and converts, contact us for a free consultation. We've already done all of the trial and error for you and can recommend a great looking WordPress website for your practice that attracts more potential clients and results in more cases.