On June 17, 2022, Google Local Services Ads (LSA) emailed LSA advertisers an extremely confusing email which stated they will need a minimum of 5 reviews to run LSAs.
Within minutes, clients were emailing us wanting to know if they needed 5 LSA reviews or not. If you weren't aware, users may leave reviews directly to your LSA page (not just your Google Business Profile).
Screenshot: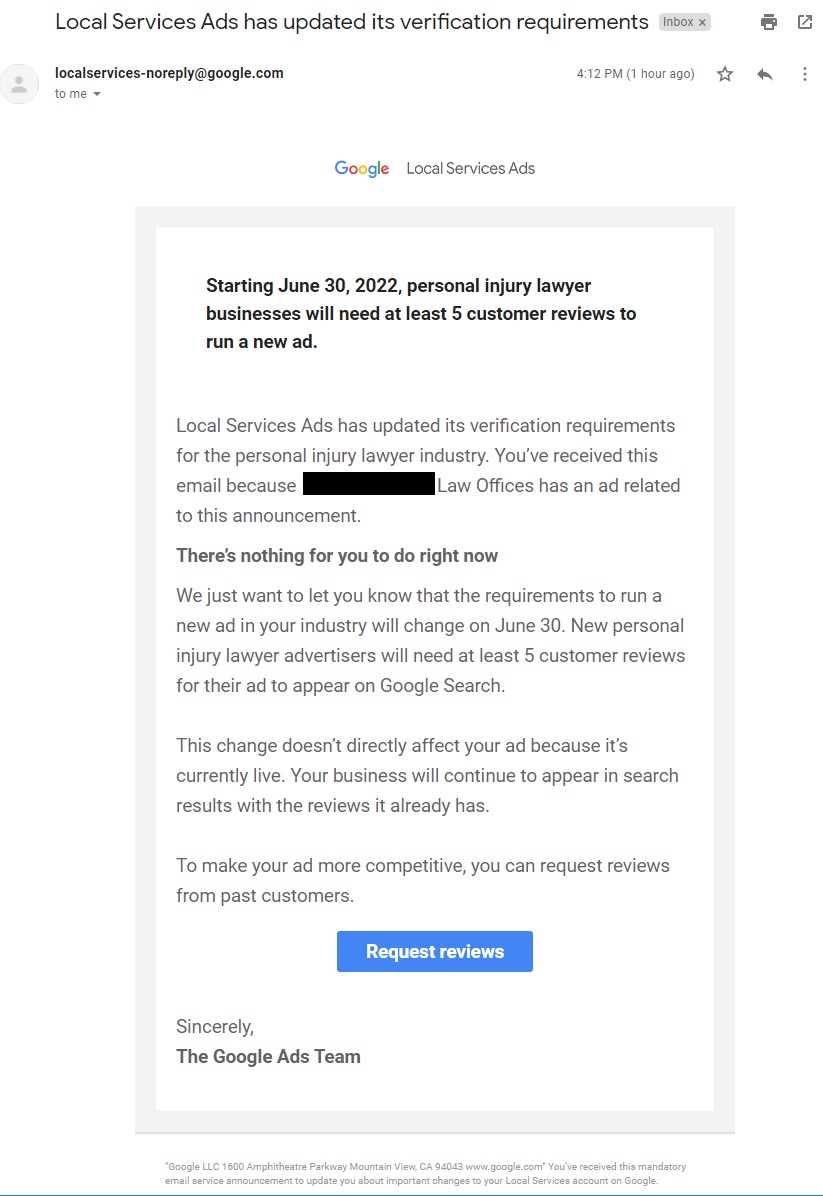 Starting June 30, 2022, lawyer businesses will need at least 5 customer reviews to run a new ad.
We spoke with Google and the only thing that has changed is that accounts will now need 5 Google Business Profile reviews.
The previous requirement was 1, now it is 5.
In other words, you do not need to have LSA reviews, just 5 normal Google reviews.
This is (a tiny bit) helpful.
Many attorneys, especially in California, have spammed the heck out of Google LSA. The spammers often set up a new Google Business Profile for a fake location, give it 1 review, then activate an LSA account. They will now have to do a little more work to abuse LSA.
This affects all LSA advertisers.
It's not just attorneys, the new LSA requirement now impacts all LSA advertisers, including real estate agents, HVAC repair companies, plumbers, etc.
If you need assistance with your LSAs, please visit our page on Local Services Ads.