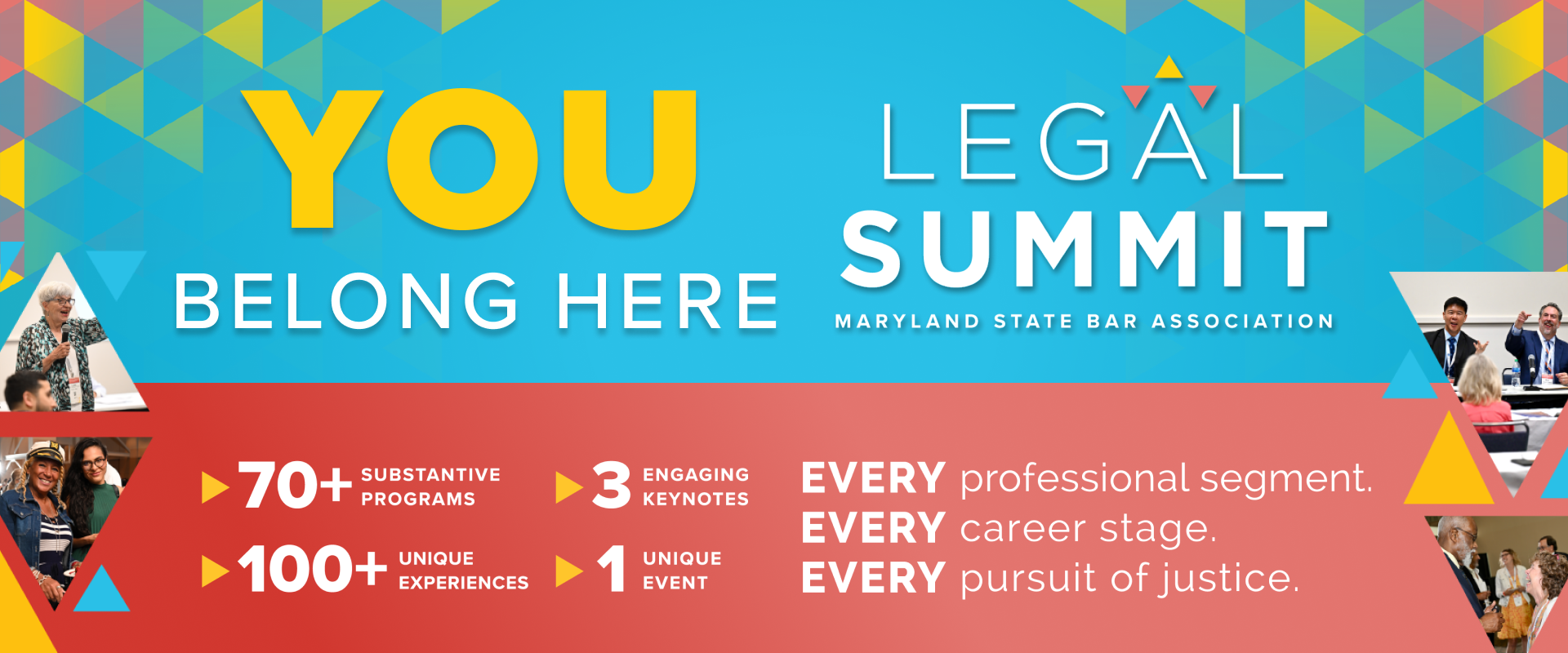 Our business has been grown solely via referrals and by some inbound leads. But, you have to get out of the house once in a while.
So, last year, we decided to check out the Maryland State Bar Association's Legal Summit. We had so much fun there in 2022, we decided to return again in 2023.
Several team members will be visiting the Maryland State Bar Association's 2023 Legal Summit & Annual Meeting from June 7 – June 9, 2023.
Hello, Ocean City, Maryland!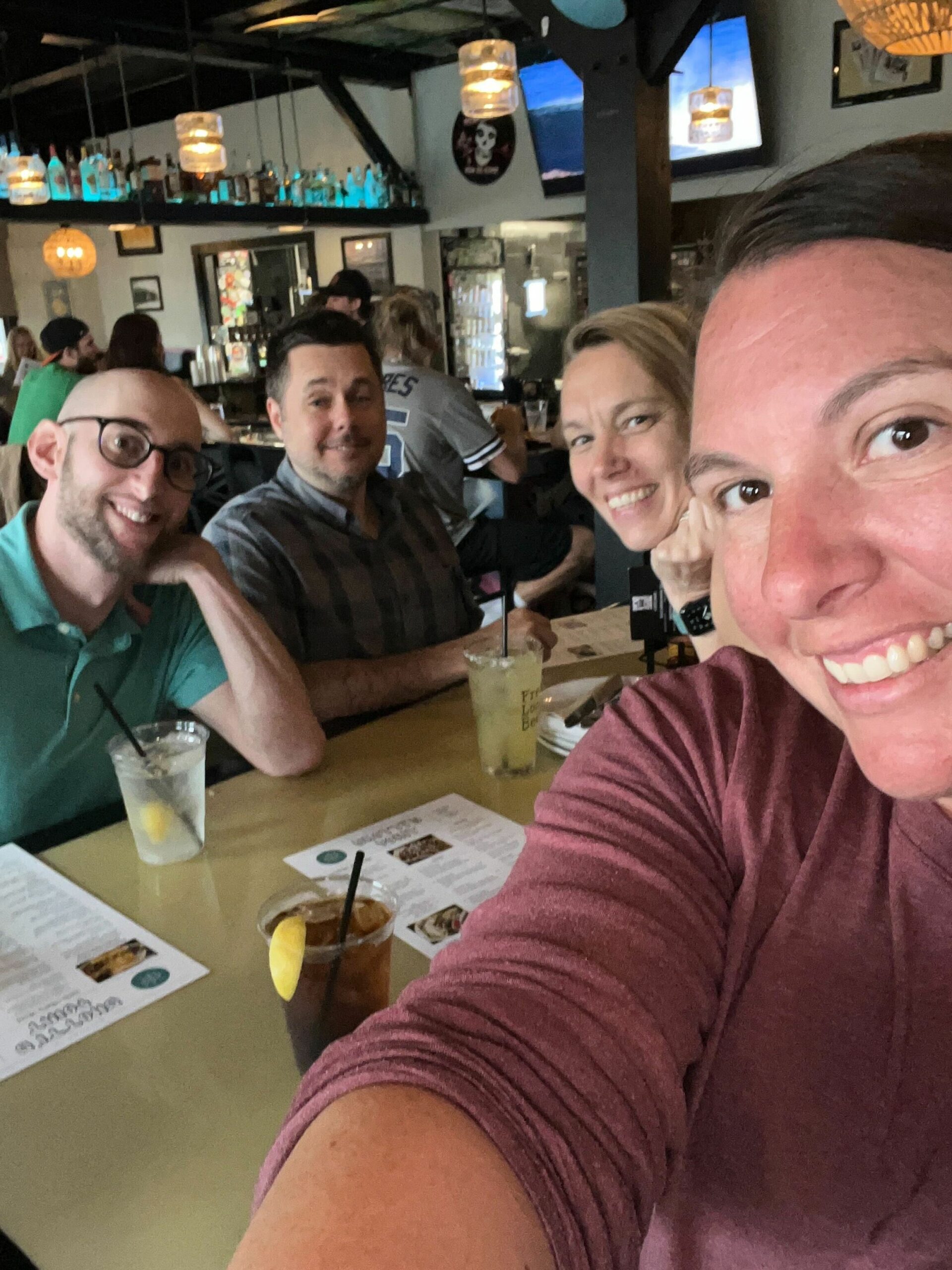 More updates coming soon – this is a developing story………….
Adventures at MSBA
….the developing story took an unfortunate detour due to an unfortunate Sonic experience that revisited our fearless leader at 2 am. But the crew carried on for the first day without her!
Scott, Brian, and Bridget woke up early to tackle the first hurdle: assembling the booth. While it is a thing of beauty, it is also a beast to assemble. The other vendors didn't realize they would be witnesses to an entertaining "team bonding" experience since 2 of the three OMF teammates had never seen, much less, assembled the booth before. However, after a few colorful words and a snack, everything was back on track.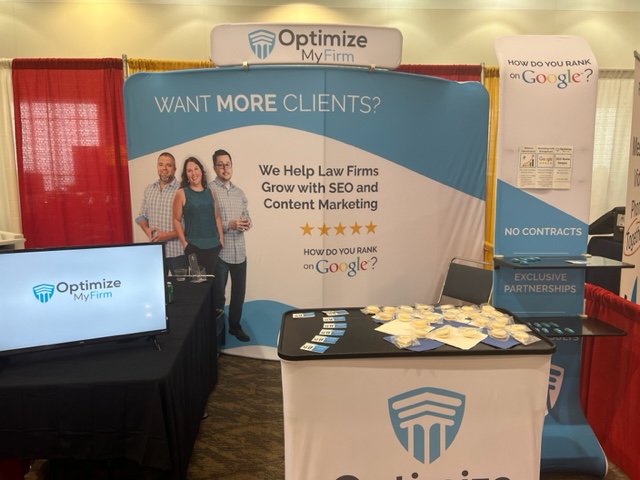 This year's expo hall was in a different location than last year. While it was upstairs this year, it was still tucked away from the seminar area. As such, there was minimal foot traffic from the lawyers attending the conference. We did make some great connections with the other vendors and caught up with a few friends from last year.
Since Lindsey was stuck in her room for 24 hours, the team decided to call it an early night after finding some wacky souvenirs at the shops. Lindsey, however, binge-watched a documentary series on Arnold Swartzenger and told the team all about his life on the 6-hour drive home.
The second day of the conference had a few more lawyers wandering the halls between sessions. We enjoyed chatting and learning more about lawyers in the area. However, it was a shorter day since the expo area needed to be cleared out for the setup of the President's Reception.
There was also a gigantic hailing thunderstorm, so the outdoor evening social festivities were not so much of an option. At that point, the team called it a wrap and scooted back to NC.
Pros
Getting to know new lawyers in the MD community
Reconnecting with people we met at the 2022 MSBA
Team bonding
Arnold
Cons
Low foot traffic in the expo hall
Food poisoning