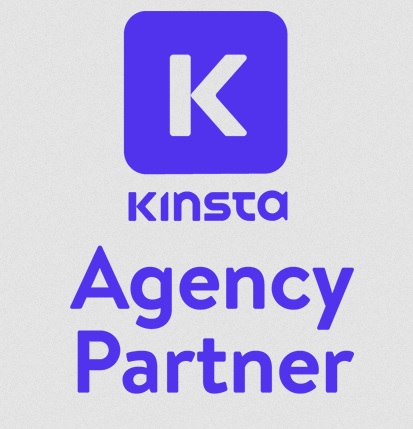 We believe that Kinsta is the best WordPress web hosting for Personal Injury Attorneys because Kinsta provides lightning fast hosting on the Google Cloud, Cloudflare CDN, free SSL certificates, website backups, staging servers and 24/7 technical support. If you choose Kinsta please use our affiliate link to
sign up today
. And if we're managing your online presence we can get you hosted on Kinsta for free. (As a note, we are not pushing Kinsta here just for affiliate commissions, it's just one of their many great little features. Check for yourself – this website is hosted on Kinsta.) We will outline the benefits of Kinsta below along with alternatives.
Kinsta Managed WordPress Hosting vs the Competition:
After hosting sites online since the mid 1990's we've been through nearly every possible scenario. We've used cheap shared hosting and owned our own servers. We've had sites hacked, seen web hosting providers close overnight, bought out, improve and decline. We've paid as little as 50 cents to host a site and as much as $300/mo. After all this experience our two favorite hosts are WP Engine and Kinsta. We use both and Kinsta is our favorite. Personal Injury Website Hosting needs to accomplish the following goals.
Reliable. Downtime happens to all of us eventually, but it should almost never be caused by your web host. They have 1 job. Most websites use what is called "shared hosting". Shared hosting makes sense and is efficient, however, your website resides on a server with thousands of other sites. This is cost effective for web hosts because they can run a server for $100/mo and stick thousands of sites on it and charge a recurring monthly fee. However, if any one of those sites gets hacked, attacked, or has a problem, it impacts every site on the server.
Fast. Before we had cloud hosting, your only option was to buy your own dedicated server or use a shared server. Thanks to Amazon, Google and others, we now have cloud hosting. Kinsta uses Google's Cloud, which means your website lives on Google's extremely powerful computer systems. Each site has resources dedicated to it, not shared. This ensures website speed. Go ahead and check out the speed of this website. Site speed is also a (small) factor in how Google ranks your website. More importantly, a slow site can scare away visitors. Simply put, a slow site is not an option.
Tech support. Eventually we will need tech support. We will have an issue with DNS propagation, SSL certificates, a failed WordPress plugin update, or something. Kinsta's tech support is wonderful, their staff is smart and competent and they're available via a live chat 24/7.
Backups. Kinsta provides automatic backups to your WordPress website. You can roll back to a previous version of your sit with the click of a button.
CloudFlare. Kinsta is constantly growing. In 2021 they rolled out Cloudflare protection to all sites. Sites using Cloudflare are instantly around 10% faster. Cloudflare is also a secure firewall (on top of Google's Cloud firewall) which protects sites by blocking malicious traffic and providing DDOS protection. Cloudflare also has a CDN, which is a Content Delivery Network. The CDN operates in over 200 cities. If someone in Los Angeles visits your website, content is served from Los Angeles.
Kinsta, WP Engine and FlyWheel are what we call WordPress Managed Hosting. They cater specifically to the needs of WordPress users, and they don't allow other types of websites on their platform.
WP Engine
WP Engine is our runner up. It's about the same price. If you're already at WPE when you come to us for marketing we'll likely leave you there. WPE also has some of the above features. They also use the Google Cloud, and additionally they offer Amazon AWS hosting.
CPanel Hosting
If you are running Joomla, Drupal or something other than WordPress you will want to use a different host. LiquidWeb, SiteGround and BlueHost are all options for this. We like SiteGround the best of these. GoDaddy, NameCheap, Hostinger, InMotion, A2, etc. all have their pros and cons and should be able to be had for $2 – $10/mo.