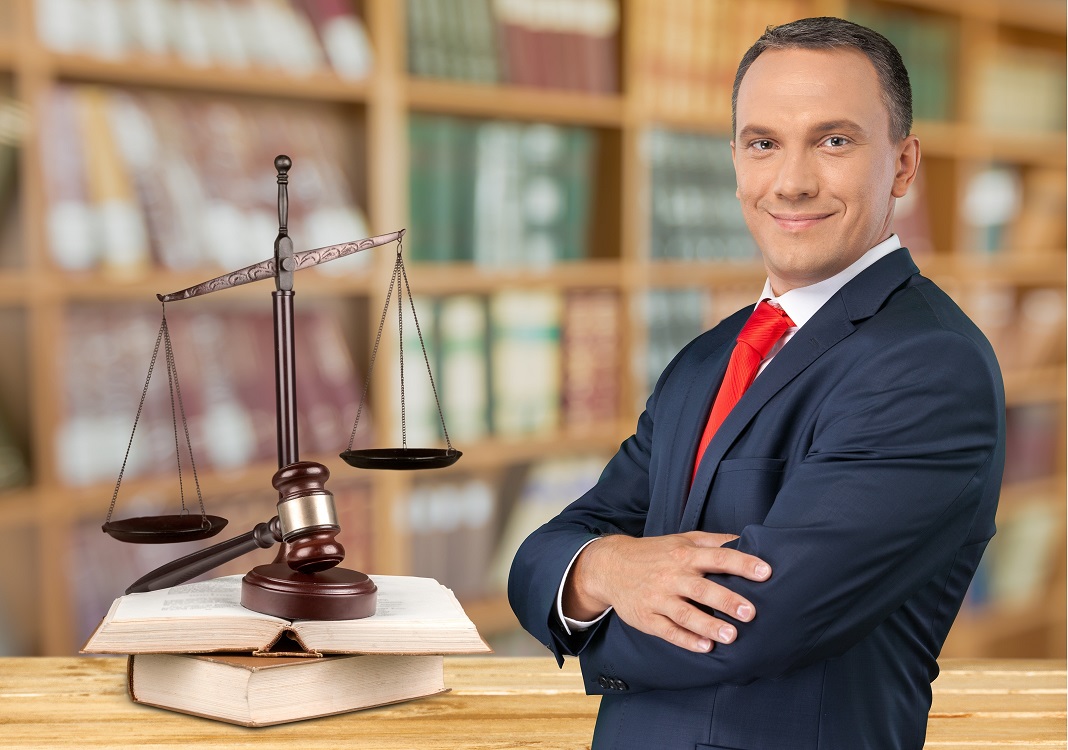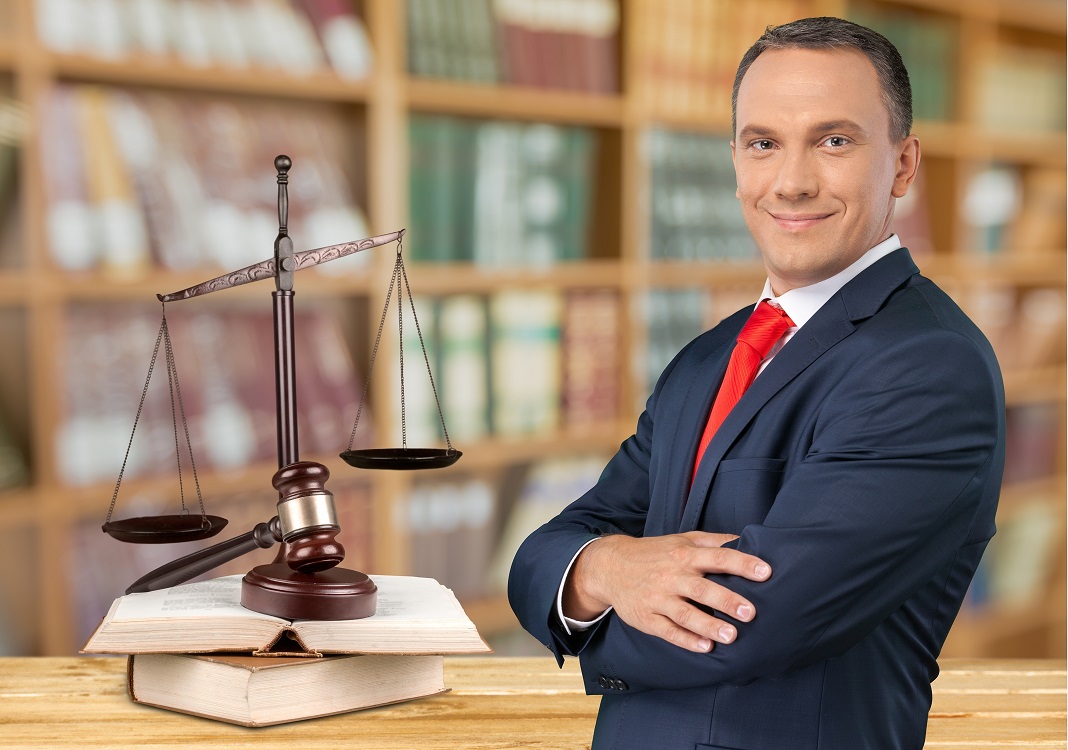 Welcome to the OptimizeMyFirm Law Firm Marketing Scholarship. We are proud to be offer a scholarship to students with creative marketing ideas. The scholarship is not limited to students pursuing marketing degrees.
One student will be awarded $1,000; (nonrenewable). The scholarship application deadline is May 15, 2020. The awarded student will be contacted by us directly around May 22, 2020.
Update July 2020: The scholarship is closed and the winner is below.  
Eligibility:
In order to be eligible to apply for the scholarship, applicants must be planning on attending an accredited United States college or university in 2020. This is open to high school seniors who have a 3.0 GPA or higher. To apply, please include a short essay and your info as requested below.
The Essay:
Please write a 500ish word article telling us how you would market a personal injury law firm. Alternatively, YouTube videos or other creations will be accepted as well (there's really no right or wrong way to do this).
Imagine you are a good, ethical attorney who helps people when insurers are working against them, and you are seeking new leads from injured clients. How would you get them? You could be a solo operation who takes in 5 or 6 good cases each year, or you could have a large firm with a team of attorneys and a large advertising budget.
Many traditional forms of marketing simply do not work – especially since nobody really wants an attorney. Historically, many personal injury law firms relied upon word of mouth advertising or phone book advertising. These days, some law firms use branding and repetitive television commercials. Others rely on showing up in Google search results so that when people need a lawyer and have the intention of finding one, they're easily accessible. And yet others find a very specific niche, such as motorcycles.
So, how would you market YOUR firm?
How to Apply:
Please include your essay or a link to your creation along with the following information and email it to optimizemyfirm [at] gmail.com.
Name (First & last)
Email address
Phone number
Address
Birth date
Current High School
College you plan on attending
Degree you are seeking
Current GPA (cumulative)
How did you hear about this scholarship?
Privacy Policy:
OptimizeMyFirm.com has a Privacy Policy for all applicants submissions. These submissions will be exclusively for our internal use and no third parties will be given access to applications. At the time of the deadline, we will evaluate all submissions and contact the selected applicant. We will send a certificate of award to the selected student. We will post your picture on this website along with your essay or other creation! Then a check will be issued.
2020's Winner:
Congratulations Trevor!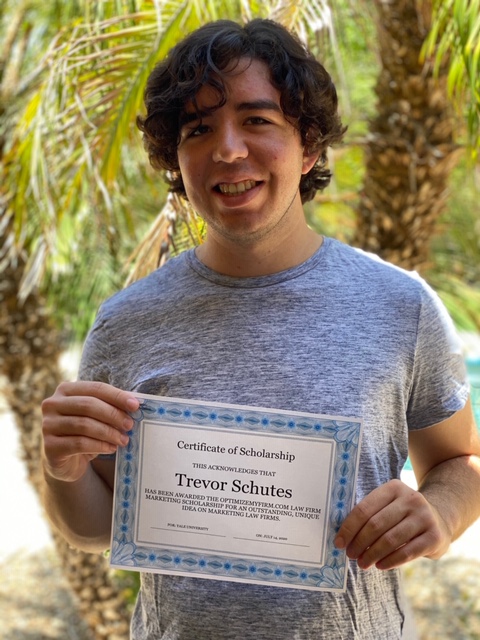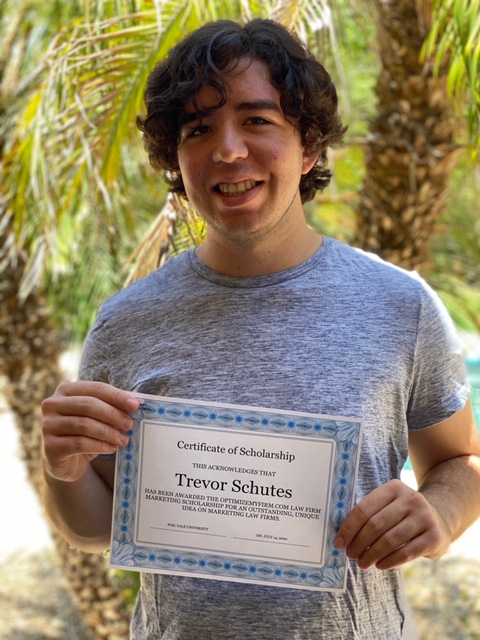 The 2020 scholarship asked for applicants to write a 500 word article or produce a video with a unique idea on how to market a personal injury law firm. Some applicants mentioned community involvement, which is indeed a great idea which shouldn't be overlooked. However, Trevor's idea was the first and only idea which utilized a physical product people could use. It's one a law firm could give away cheaply, and its a product people could use after an injury.
You can read more about Trevor's idea here: Marketing personal injury law firms with first aid kits.
This was our first year running this scholarship and the response was overwhelming. We had a lot of really great ideas. To be honest, we felt really bad we couldn't give away 200 scholarships, as there were so many great ideas. There were many excellent submissions, essays and videos. We're going to have to put a lot more thought into 2021's scholarship. If you applied in 2020 and would like to apply again next year, please save this page and revisit it again!